MIT Haystack Observatory is an interdisciplinary research center of the Massachusetts Institute of Technology, engaged in radio science research and the practical application of related technology.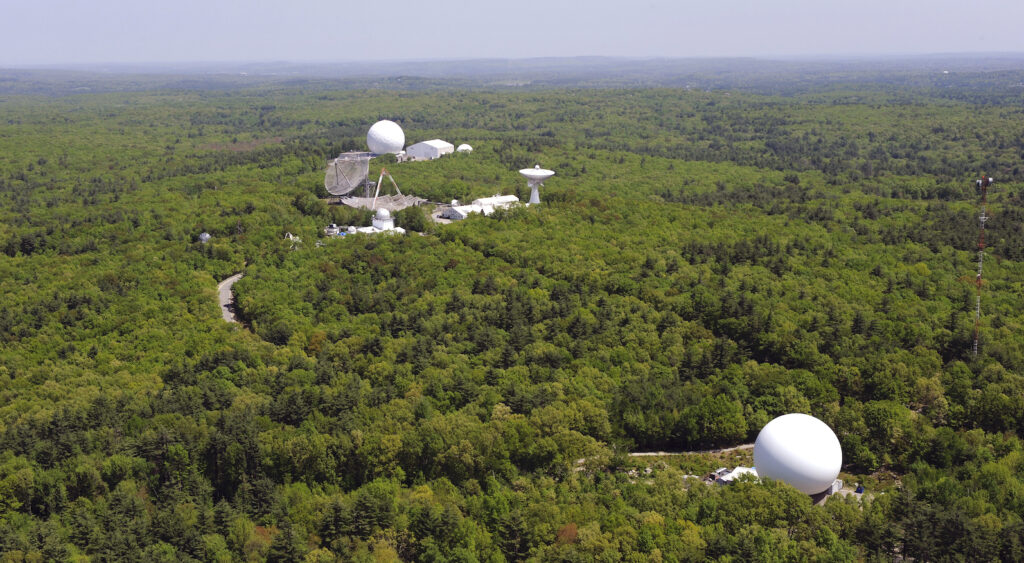 The Haystack mission is to develop technology for radio science applications, and thereby to study the structure of our galaxy and the larger universe, to advance scientific knowledge of our planet and its space environment, and to contribute to the education of future scientists and engineers.
Haystack Observatory is a multidisciplinary research laboratory with a unifying theme of radio science and a research staff of many highly skilled scientists, engineers, and technicians. Even as the emphasis in radio sciences has evolved toward large national and international facilities, Haystack remains a world-class center of excellence in radio science and technology, with a long history of scientific and technical leadership and accomplishment. Our main fields of research include astronomy, geodesy, geospace science, and space technology.
Haystack's numerous and extensive collaborations with MIT campus, Lincoln Laboratory, fellow NEROC institutions, and the national and international radio science community are of central importance to our technical and scientific mission.
For more information about Haystack: