(Note: our Open House program is currently on hold. Please scroll down and sign up for our Open House mailing list below—we'll send out an announcement to the list when the next Open House is scheduled. It will not be until at least spring 2024. Thanks for your interest.)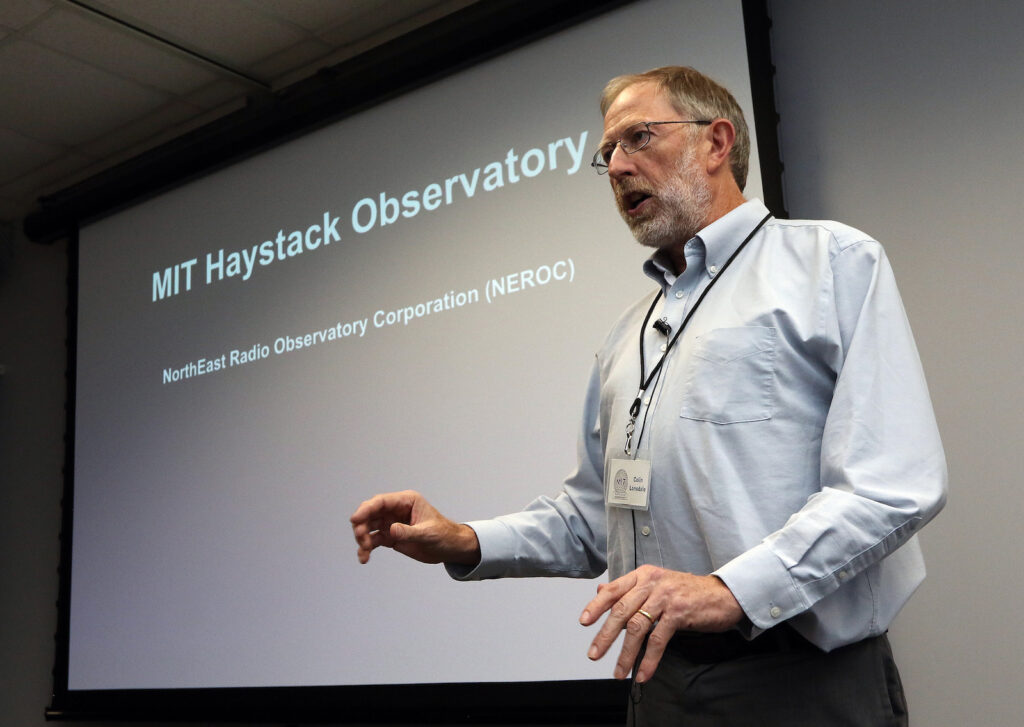 WHEN IT RESUMES, MIT Haystack Observatory will hold public Open House events twice a year, on the third Thursday in May and October. We may revise this schedule and will send an update to the mailing list—see below to sign up.
At the Open House, Haystack scientists,  engineers, and science staff explain how we explore the universe by studying radio waves. We offer demonstrations suitable for all ages and levels of knowledge. There is no charge for admission.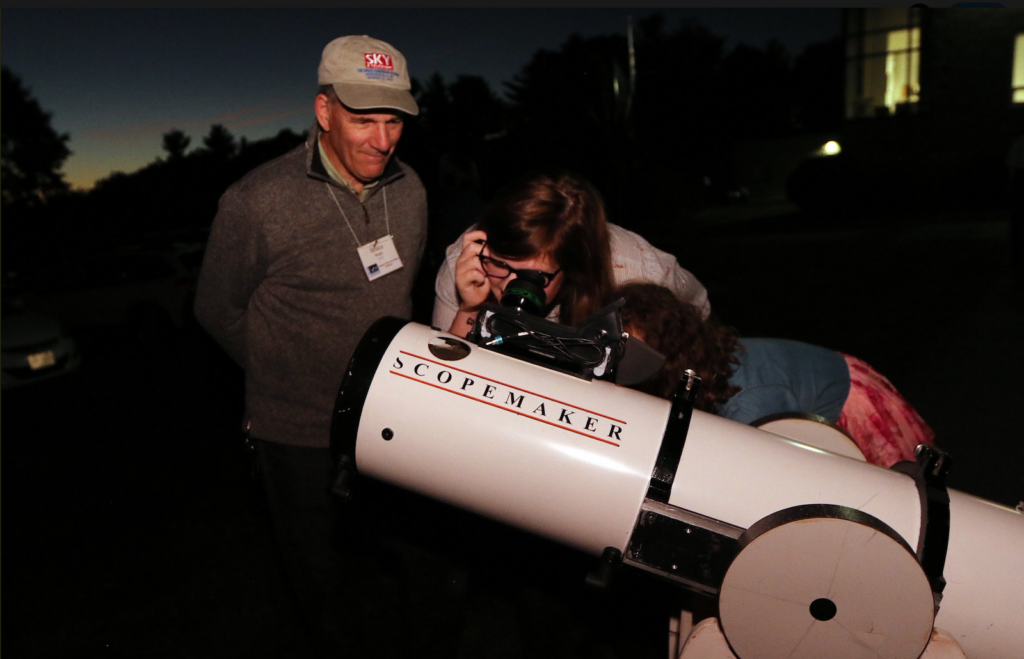 Tickets
If you'd like to visit Haystack for our next Open House and learn more about our research, please fill out this form, and we'll add you to the invitation list. You will receive an invitation one month before the Open House, and you must RSVP according to the instructions in the invitation to receive your ticket. (Please RSVP quickly as the Open House tickets—which are free!—go quickly.)
Haystack Open House sign-up form
Please note: completing this form adds your name to the list of invitations. Invitations will be sent via EventBrite, a month before each Open House. You must RSVP when you receive the invitation to receive a ticket! Tickets are free and go quickly.