Education & Public Outreach
Public outreach is an important part of the Haystack mission, across all of our radio science disciplines. Our scientists and engineers devote considerable time to educating members of the general public, from elementary students on up, on our research and how we study the universe through radio waves.
Open House events
The best way to learn about our research is to come visit the Observatory at one of our twice-yearly Open House events. On these occasions, Haystack scientists, engineers, and staff members hold interactive demonstrations and hands-on experiments for science fans of all ages.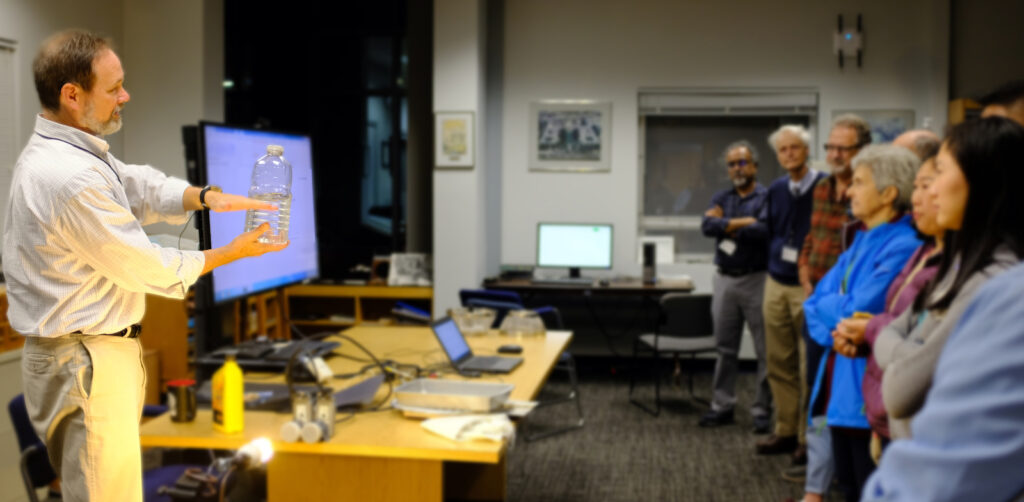 Social media
If you can't make it to an Open House, follow us on Twitter or Facebook: we love to share our science, our technology development, our publications and research, and what it's like to work at a radio science facility. 
Education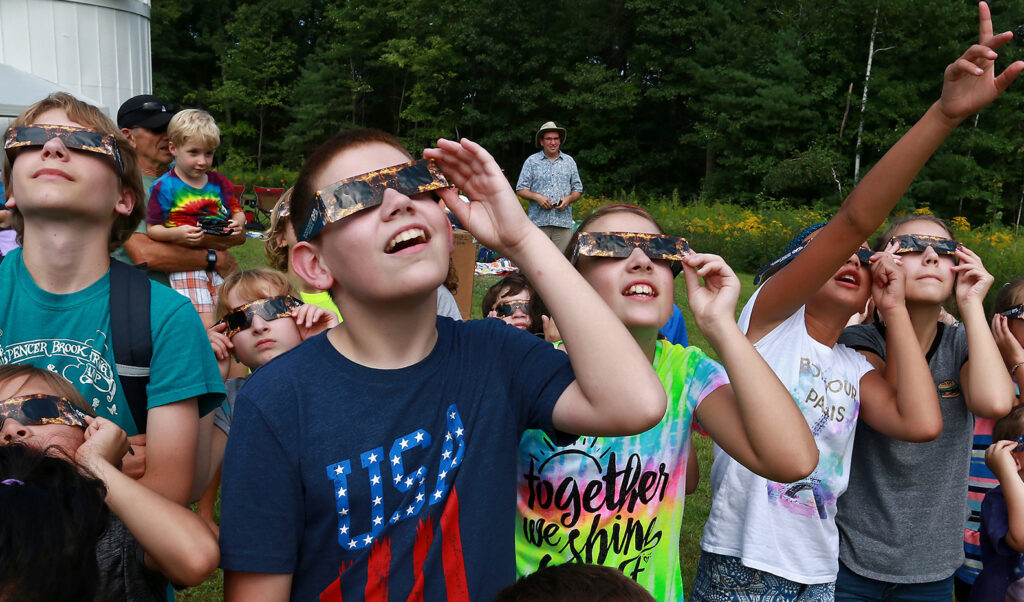 Education is an important part of the Haystack mission: we love teaching people of all ages about radio science and our research.
Academic mentoring is a highlight of the many Haystack educational programs; scientists work with students at MIT on internships and mentoring projects, and the students gain valuable hands-on research experience.
We offer undergraduate internships year-round, including our NSF-sponsored Research Experiences for Undergraduates summer program.
Our former Research Experiences for Teachers (RET) program, funded by the National Science Foundation, produced K–12 STEM-focused lesson plans: they are freely available here to educators.
We invite students from the local high school to Haystack once a year to learn more about what we do and how they might work in a scientific or engineering field. Scientists and engineers also visit local schools to talk about their work and encourage kids of all ages to consider STEM careers.
Radio science conferences, workshops, and symposia
Haystack has hosted the newly inaugurated annual NEROC symposium series since 2016, and welcomed our colleagues from across New England and elsewhere at these successful workshops.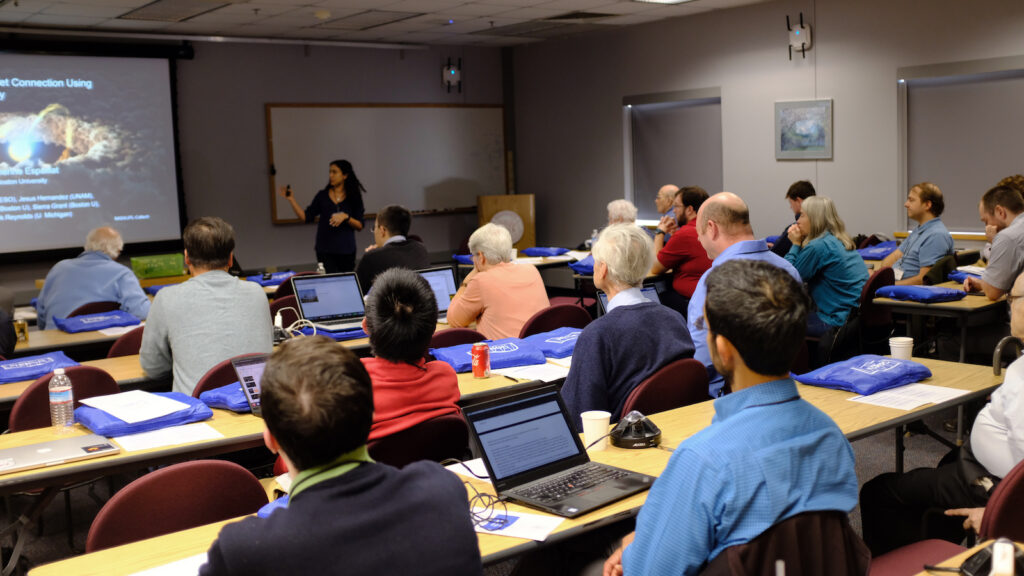 We also frequently host other radio science events, including some of the IVS Technical Operations Workshops, the Radio Stars conferences, the Incoherent Scatter Radar School, and the Open Radar workshops.
Small Radio Telescope (SRT)
The Small Radio Telescope plans and manuals are available for educators and students. For information on the SRT—designed by Dr. Alan Rogers of Haystack—please see the SRT page.