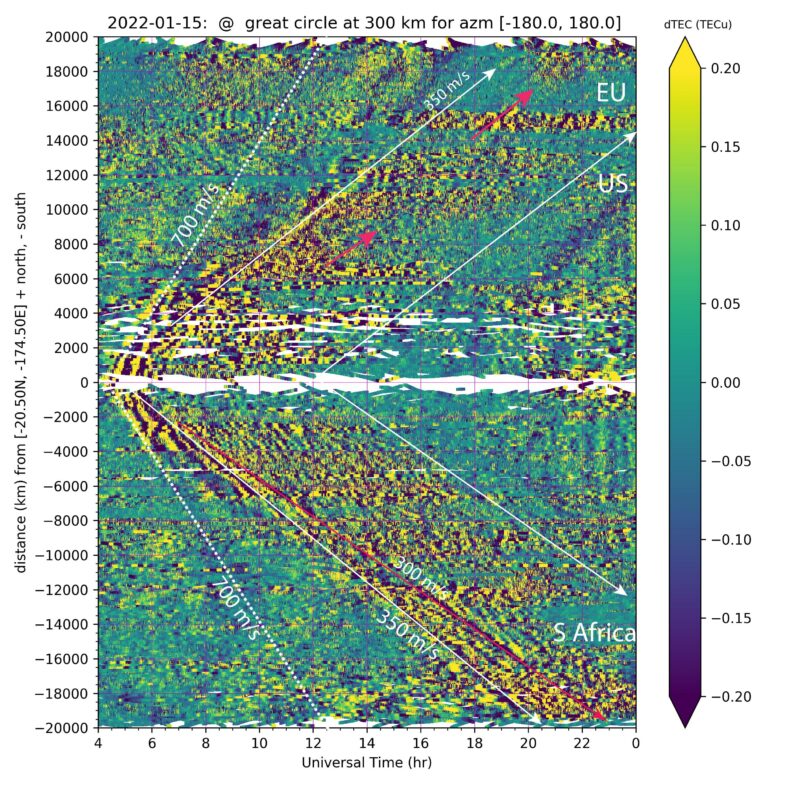 Shunrong Zhang/Haystack Observatory
2022 Tonga volcanic eruption induced global propagation of ionospheric disturbances via Lamb waves
March 25, 2022
This study provides substantial first evidence of long-duration Lamb wave imprints in the global ionosphere.
The recent eruption of Tonga's Hunga Tonga–Hunga Ha'apai volcano, at 04:14:45 UT on Jan. 15, was recently confirmed by Haystack researchers to have launched far-reaching, massive global disturbances in the Earth's atmosphere.
Research by Haystack scientists and colleagues (Zhang et al. 2022) was published in the peer-reviewed journal Frontiers in Astronomy and Space Sciences this month.
The complete story behind this research and the published article is available on MIT News.