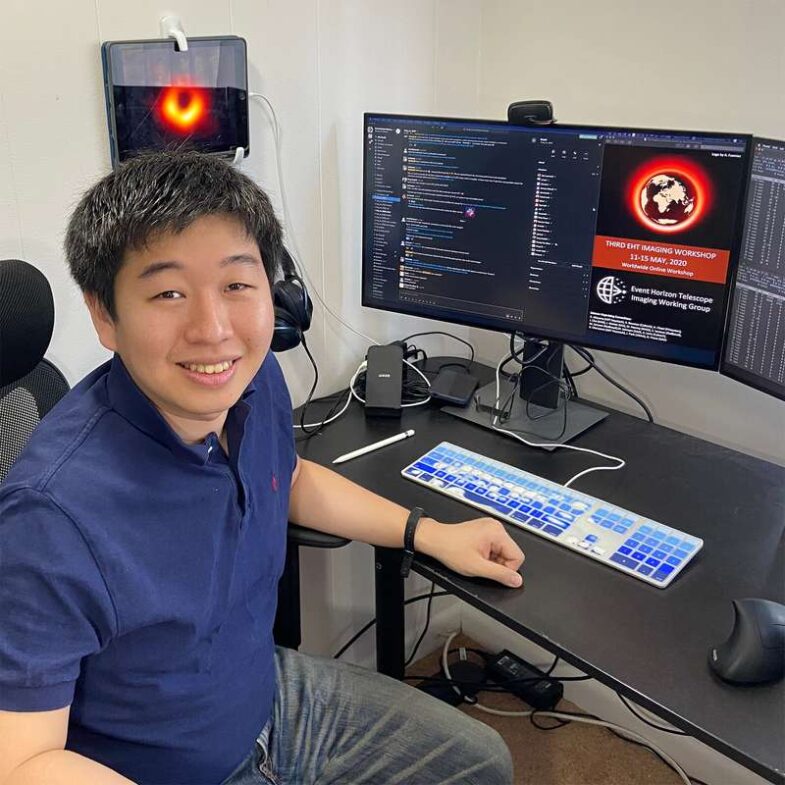 Akiyama: now under "A" in Encyclopedia Britannica
January 29, 2021
The Encyclopedia Britannica places Akiyama on their list of important young scientists.
Haystack's Kazunori Akiyama is first on the new Encyclopedia Britannica "20 Under 40: Young Shapers of the Future (Science and Technology)" list for his work on imaging black holes with the Event Horizon Telescope (EHT). The first-ever image of a black hole, M87, was published by the EHT in April 2019.

The Encyclopedia Britannica chose to honor Akiyama's work as co-lead of the EHT imaging team, including the SMILI algorithm.
"This is an excellent news for our community, since the first pictures of a black hole were made on the truly international team efforts of the EHT collaboration," Akiyama said. "Here I appear as only a single example of the many young scientists hunting enigmatic black holes with the sharpest eyes."
The EHT's pioneering work on black holes continues today, with scientists collaborating across the globe to upgrade and refine its systems and data analysis algorithms, which will allow them to deliver even sharper views of black holes and their surrounding extreme environments.