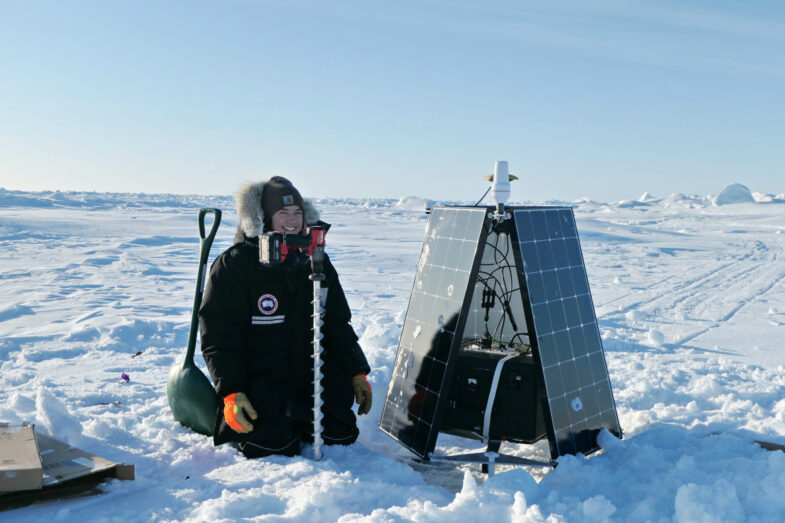 Photo credit: Andy Mahoney
Monitoring Arctic sea ice
March 18, 2021
A network of precision buoys is now tracking sea ice drift, deformation, and fracturing in the Beaufort Sea.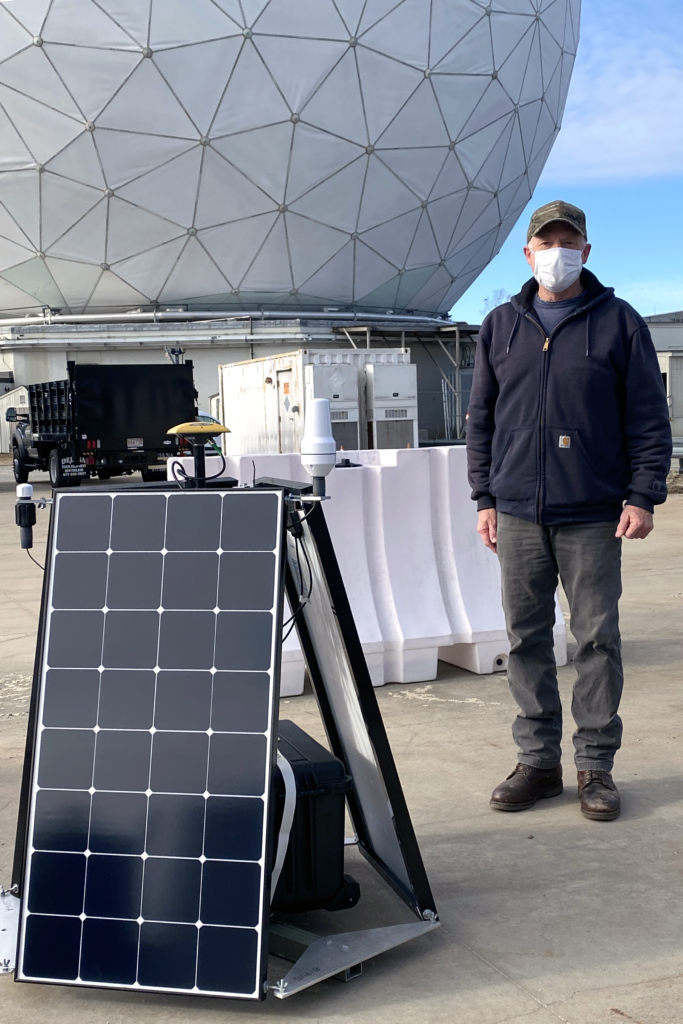 Haystack scientists and engineers have designed an autonomous geodetic-quality GNSS buoy, and have built and shipped twelve such buoys to remote northern Alaska to learn more about the physics of sea ice in the Arctic Ocean. The Sea Ice Dynamic Experiment (SIDEx) project is helping improve predictions of how the sea ice deforms and fractures as it is subject to stresses from atmospheric winds and ocean currents.
Shipping twelve large buoys with sensitive scientific instruments, satellite communication modems, and delicate solar panels requires an expert: enter Haystack shipping manager Don Sousa. Don has been safeguarding shipments to and from Haystack for more than 30 years. SIDEx was still a challenge, as the packaging had to be customized for shipment from Massachusetts to Alaska—and any minor mishap could affect the data collection effort. Once the shipment arrived in Alaska, SIDEx scientists from Dartmouth College and the University of Alaska–Fairbanks (UAF) loaded everything onto a truck for the last leg of the trip: the Dalton Highway, a 400-mile mostly dirt road to Deadhorse and Prudhoe Bay in Alaska. This part of the journey was featured on Ice Road Truckers. For more on Don's adventures in shipping, see "The Hidden Shipping and Handling Behind That Black-Hole Picture" in The Atlantic.
This is a dream team and project—a group of Arctic experts using the most amazing technologies and working collaboratively to try to understand how sea ice in this changing Arctic responds to environmental forces.

Pedro Elosegui, lead project scientist at Haystack
The buoys are already drilled into sea ice and drifting in the Beaufort Sea, after successful assembly and air transport from Deadhorse out to a camp established on an ice floe. A team of six scientists and engineers are spending a cheerful end of winter there, even with the –30ºC temperatures and howling winds, while keeping themselves busy deploying and servicing many other instruments, including an ice-based portable radar interferometer from UAF. Ice anchors will keep the buoys and other instruments in place for several weeks, sending precious information via Iridium satellites every hour.
Data from the ice buoys are already streaming into the hands of Haystack scientists and the SIDEx team. Preliminary data analysis already shows how cracks and leads open by wind forcing are working on the ice. Once all the data are carefully analyzed, and all results synthesized, scientists will be able to learn more about the behavior of Arctic sea ice mechanics and dynamics. This information will allow better understanding of the effects of climate change on sea ice and an improvement in short-term ice prediction and navigation maps for ships in the Arctic circle.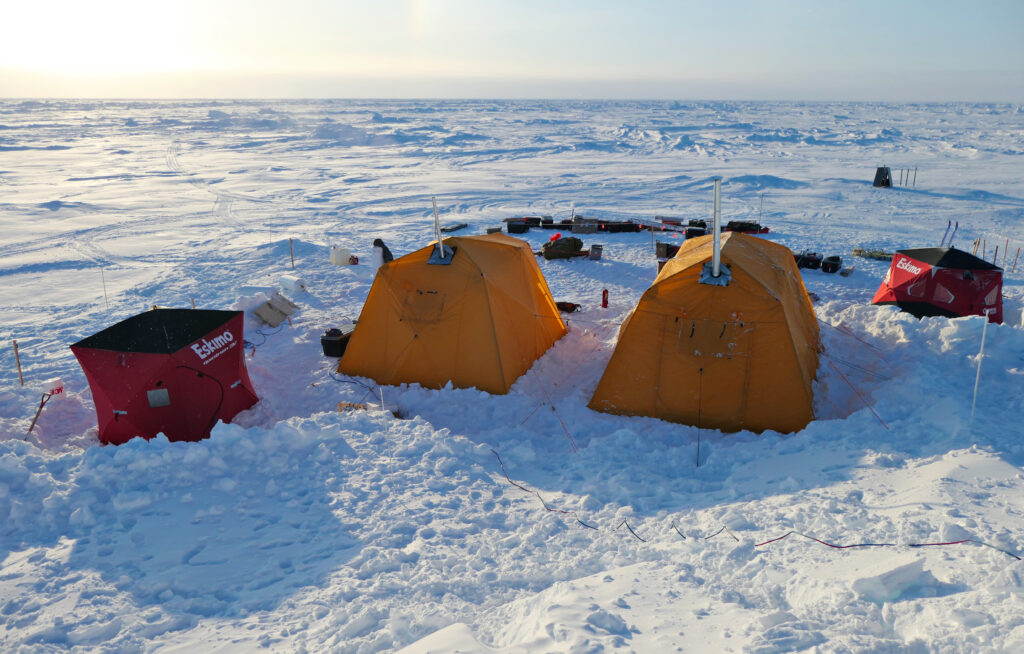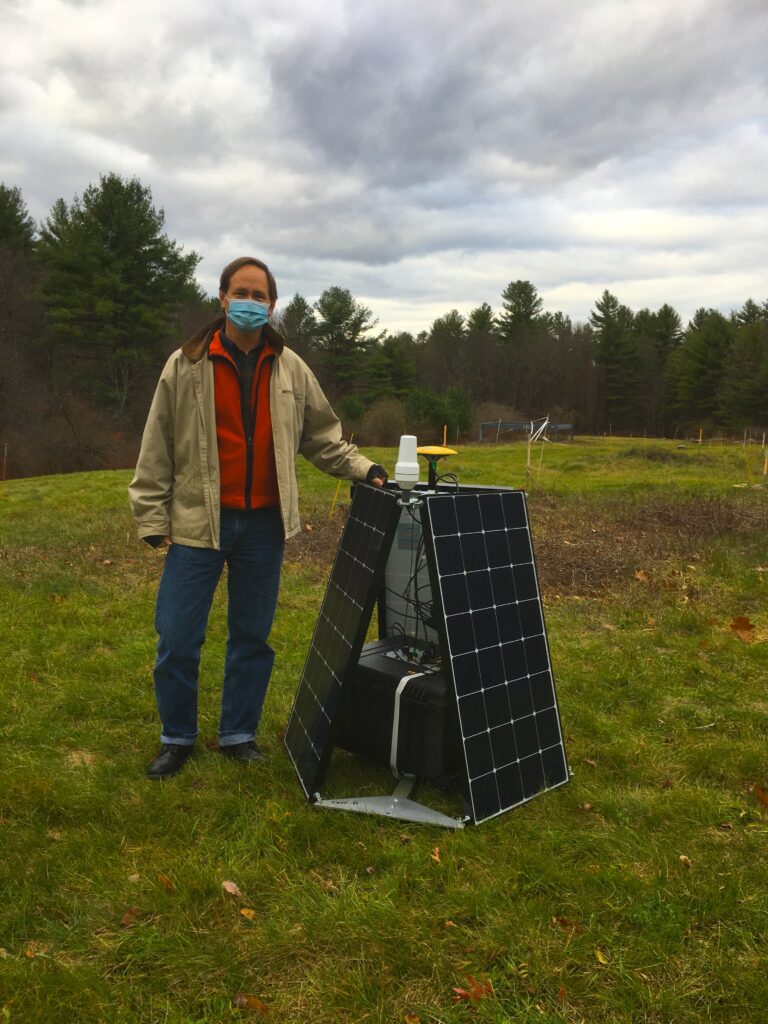 Getting this data back to the scientists has required an enormous amount of work, not only to design, transport, and assemble the instruments in advance, but also to safely venture out onto the Arctic Ocean to deploy the SIDEx ice camp and sensors. Weather forecast conditions five days out are closely monitored by a land-support team around the globe; people on the ice must evacuate and return to the base at Deadhorse if forecast winds exceed 30 knots sustained for 12 hours, a change of winds is forecast to be above 40 knots in 24 hours, or other conditions are met, for safety considerations. All supplies were delivered by plane; the team cooks in special tents that meet the strict requirements for ice camps. And the danger from polar bears is an ever-present concern, necessitating security measures such as constant surveillance and a protective electric fence and tripwire alarms around the camp. 
---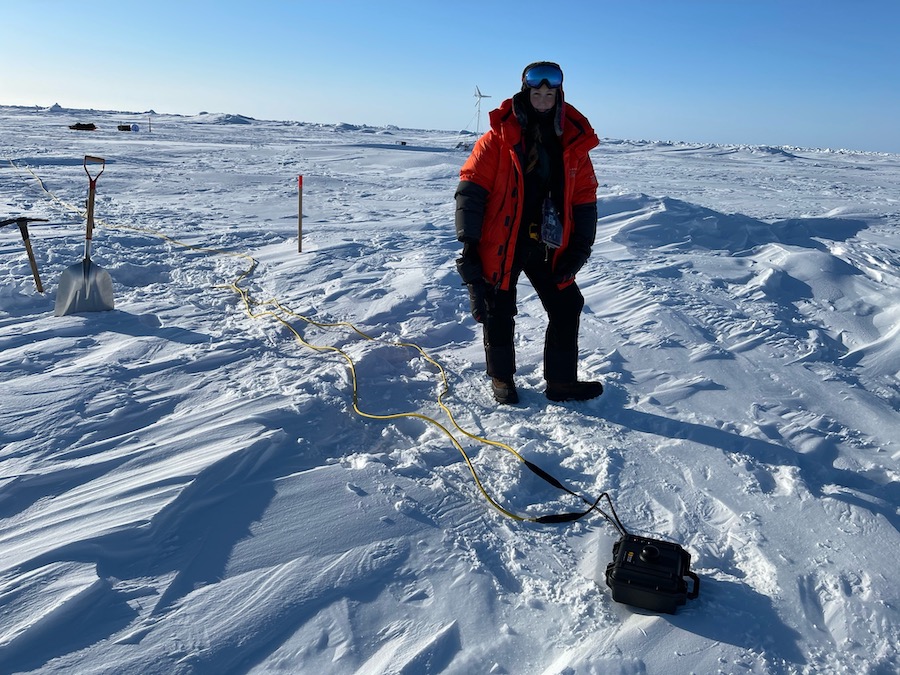 An inspiring story about the SIDEx project features a former Haystack intern, Caileigh Fitzgerald. A 2017 undergraduate student in Haystack's long-term Research Experiences for Undergraduates (REU) program, Fitzgerald is now an engineer at the Woods Hole Oceanographic Institution (WHOI) in the Marine Unmanned Robotics and Acoustics Lab (MURAL). She graduated from the Bunker Hill Community College's Computer Science program and has also worked at MIT's Computer Science and Artificial Intelligence Laboratory (CSAIL).
"Not enough community college students are signing up for this type of rewarding summer STEM program," said Fitzgerald. "You should apply, even if you aren't confident about your qualifications."
The REU mentors and program staff at Haystack expressed excitement about Fitzgerald's career in science (not to mention her side career in baking). "We can't take credit for Caileigh's accomplishments, of course, but we are still very proud of her. Everyone here who worked with her is thrilled to see her succeed, and having her on the SIDEx team is wonderful. It's great to be working with one of our former students again!" said Nancy Kotary, Haystack's communications officer.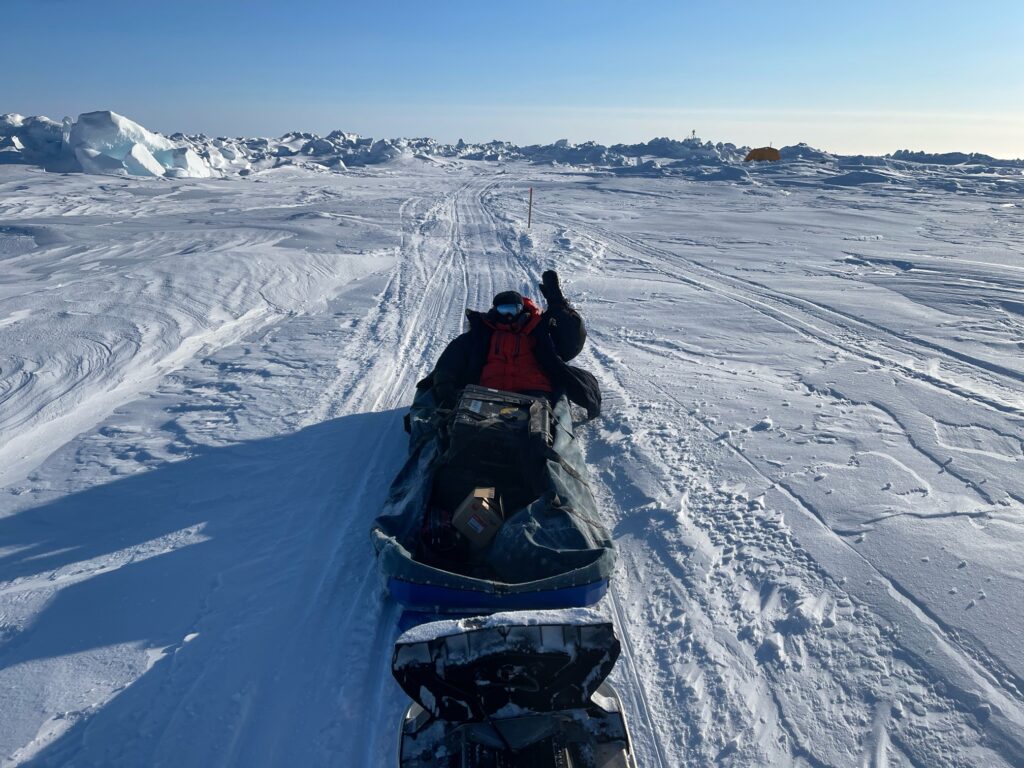 MIT Haystack Observatory is a partner in SIDEx with ERDC-CRREL, Oregon State University, University of Alaska Fairbanks, Woods Hole Oceanographic Institute, MIT Department of Mechanical Engineering, University of Delaware, and Dartmouth College.