Date
April 30, 2023 – May 4, 2023
Time
9:00 am – 6:00 pm EST
location
Westford, MA, US (in-person)
12th IVS Technical Operations Workshop (TOW 2023)
Welcome to the 2023 IVS Technical Operations Workshop!
The twelfth TOW is scheduled for April 30 through May 4, 2023, in person at MIT Haystack Observatory (in Westford, Massachusetts, USA; about 45 minutes northwest of Boston).
As with past workshops, the intended audience for this meeting is the technical staff of the stations. The meeting will be oriented towards hands-on training and problem resolution in VLBI operations. We hope that all VLBI stations will be able to send technical representatives. This meeting offers the opportunity for both training and communication with personnel from other stations, the IVS Coordinating Center, and the correlators.
The list of offered classes is available at https://www.haystack.mit.edu/conference-2/tow-2023-class-list.
Information on registration, accommodation, and transportation is provided below. Please email Heidi Johnson with questions.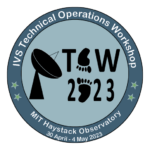 VGOS Correlation Workshop (May 4–5, 2023)
In addition to the TOW workshop itself, a dedicated VGOS Correlation Workshop will be held directly following the TOW, starting on May 4 after lunch, at the same venue. The intended audience for the VGOS Correlation Workshop is the correlator staff of the correlators that will process VGOS data.
To register for the VGOS Correlation Workshop, please check the box for "Correlation Workshop" on the registration form.
Registration
Everyone who plans to attend must register. Registration consists of three parts:
The registration fee for the TOW is $385. This will cover the icebreaker reception, coffee breaks (morning and afternoon), lunches, the TOW dinner on Tuesday evening, and course materials.
The registration fee for the VGOS Correlation Workshop is $35 and covers morning break and lunch.
Click here for registration
Conference registration update
February 1, 2023 – March 22, 2023
Sign up for classes
March 8, 2023 – March 24, 2023
Reserve accommodations
February 1, 2023 – March 29, 2023
A block of rooms has been set aside at the Groton Inn for the nights of Saturday, April 29, through Friday, May 5, located in Groton, Massachusetts, approximately 3 miles from the Observatory.
Hotel guest rates: Single/Double Occupancy: $179; Triple Occupancy: $224; Quad Occupancy: $269. All room rates are subject to local sales and occupancy tax.
If you require accommodations beyond those dates, please contact Heidi Johnson (heidij@mit.edu) for recommendations at Logan airport.
Participants are requested to make their own reservations. Rooms will be released from the block after March 29; please make your reservations before then. A credit card is required to guarantee your room. At the time of booking, a credit card will be required to secure the dates. One night's room rate or 50% of your total stay will be charged to your credit card upon booking. Deposits are non-refundable when cancellation occurs 7 or fewer days prior to arrival.
Groton Inn
There are two primary shuttles services to/from either Boston (Logan) or Manchester airports: Flight Line: +1-800-245-2525, C&L Air Limo: +1-800-247-7080 (https://clairlimo.com). Uber and Lyft are also options.
Flight Line
Sponsors
Visa information
Although Haystack Observatory cannot provide financial support for attendance at the workshop, we will, on request, send a letter of invitation to attend the meeting. If this would be of assistance for your travel plans, please contact Dirk Behrend (dirk.behrend-1 at nasa.gov) to request a letter.
Depending on your country of origin, you may need a visa to enter the United States, or you may be eligible to participate in the Visa Waiver Program (VWP). Please check the Visa Waiver Program Countries to find out if you are eligible for a visa waiver.
If you need a visa, please contact the U.S. Embassy/Consulate in your country in order to inquire about the necessary paperwork. If you can take advantage of the Visa Waiver Program, please obtain an approved travel authorization prior to your travel to the United States. For this purpose, use the Electronic System for Travel Authorization (ESTA). Please make sure that you obtain your authorization in time.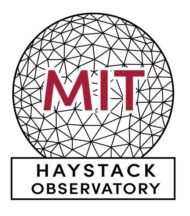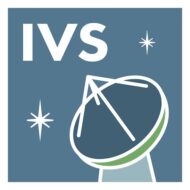 Local Organizing Committee
John Barrett
Heidi Johnson
Ganesh Rajagopalan
Pedro Elosegui
Dhiman Mondal
Chet Ruszczyk
Dan Hoak
Violet Pfeiffer
Jason SooHoo
Nancy Kotary
Mike Poirier
Program Committee
Dirk Behrend (USA)
Alexander Neidhardt (Germany)
Chet Ruszczyk (USA)
Chris Coughlin (USA)
Arthur Niell (USA)
Jonathan Quick (South Africa)
David Hall (USA)
Mike Poirier (USA)
Gino Tuccari (Italy)
Michael Lindqvist (Sweden)
Ganesh Rajagopalan (USA)